DSM Hot Spot - Store sales analysis taken to a higher level
Every retailer would like to know which of his products are attractive to the customer and why. The DSM Hot Spot is a system which combines product location data from the HemiLab DSM system with the sales information of every product in the store in order to create a map which indicates the attractivity of sold products in their given location.
The DSM HotSpot gives a wide variety of information on every product in the shop with the indication of its location in the retail area. All the information on the products can be displayed on a Digital Store Map of a given shop. 
The Module is capable of displaying the following information:
Product margin for every product exposition area 
Product rotation in the store 
Areas in the store with the highest and lowest income, margin, rotation 
Income and margin per square meter 
Products location which differ from the planogram, e.g. if products have been moved manually
 The solution of label location coded in the 2D code with the picking module operating with an accuracy of a single product on the shelf, allows the DSM HotSpot  to determine the sales volume in given product location.
After aggregating these data with the product sales information , the  DSM HotSpot is able to report the sales parameters of the same product in relation to its location in the whole store and presents it in a graphic map.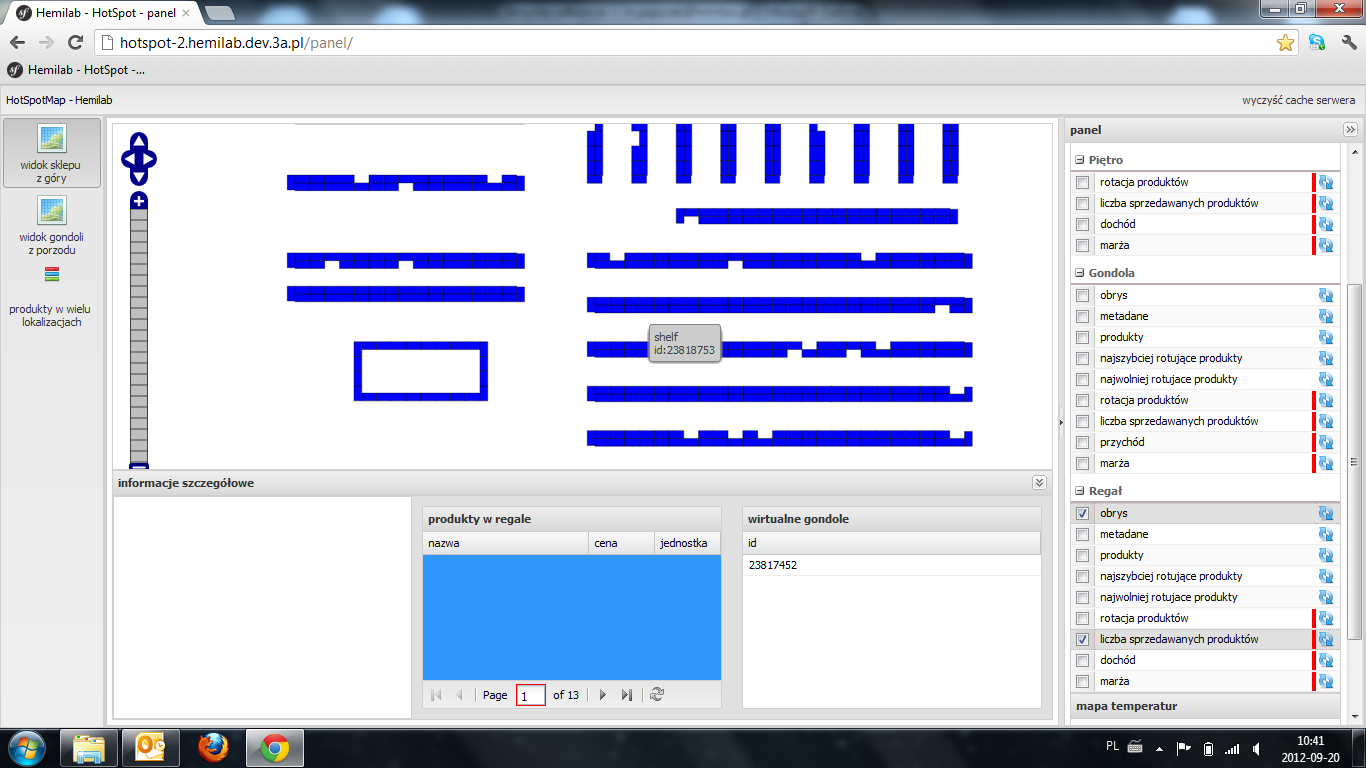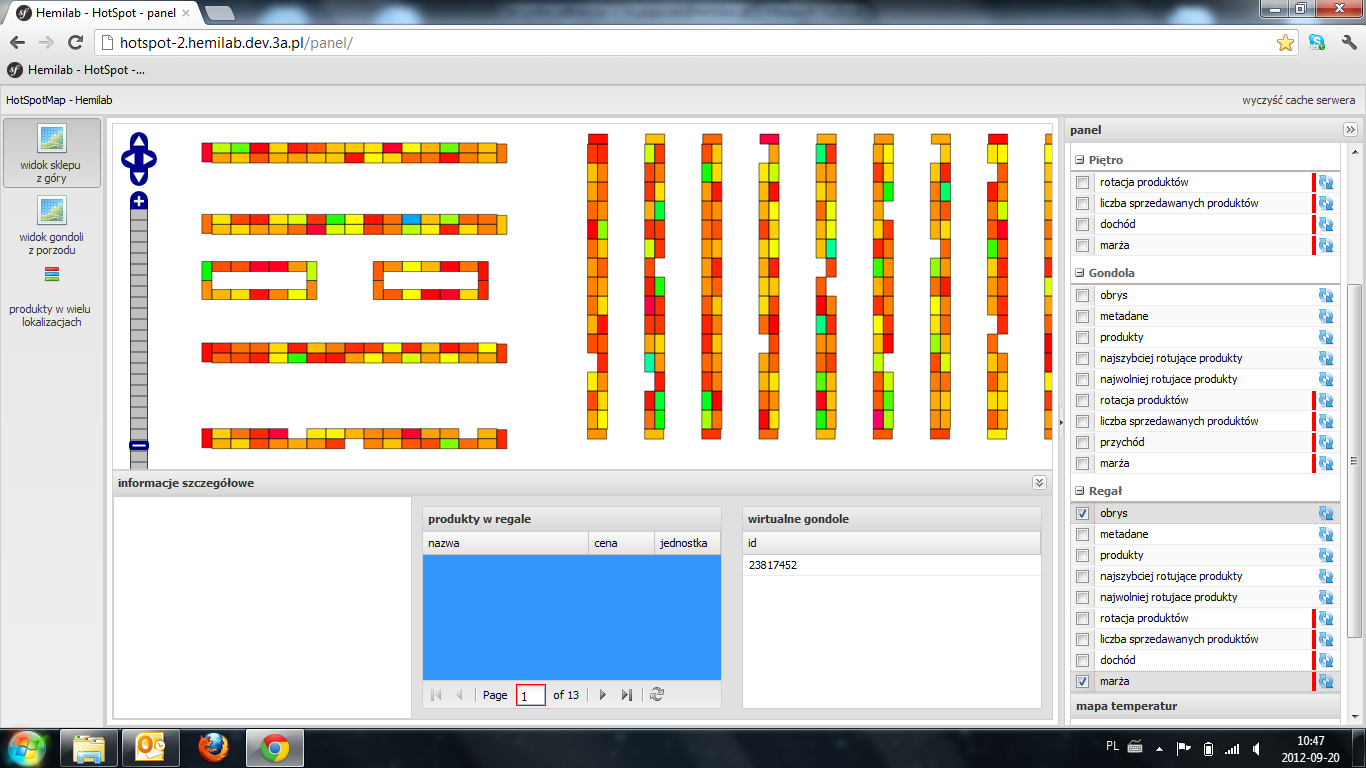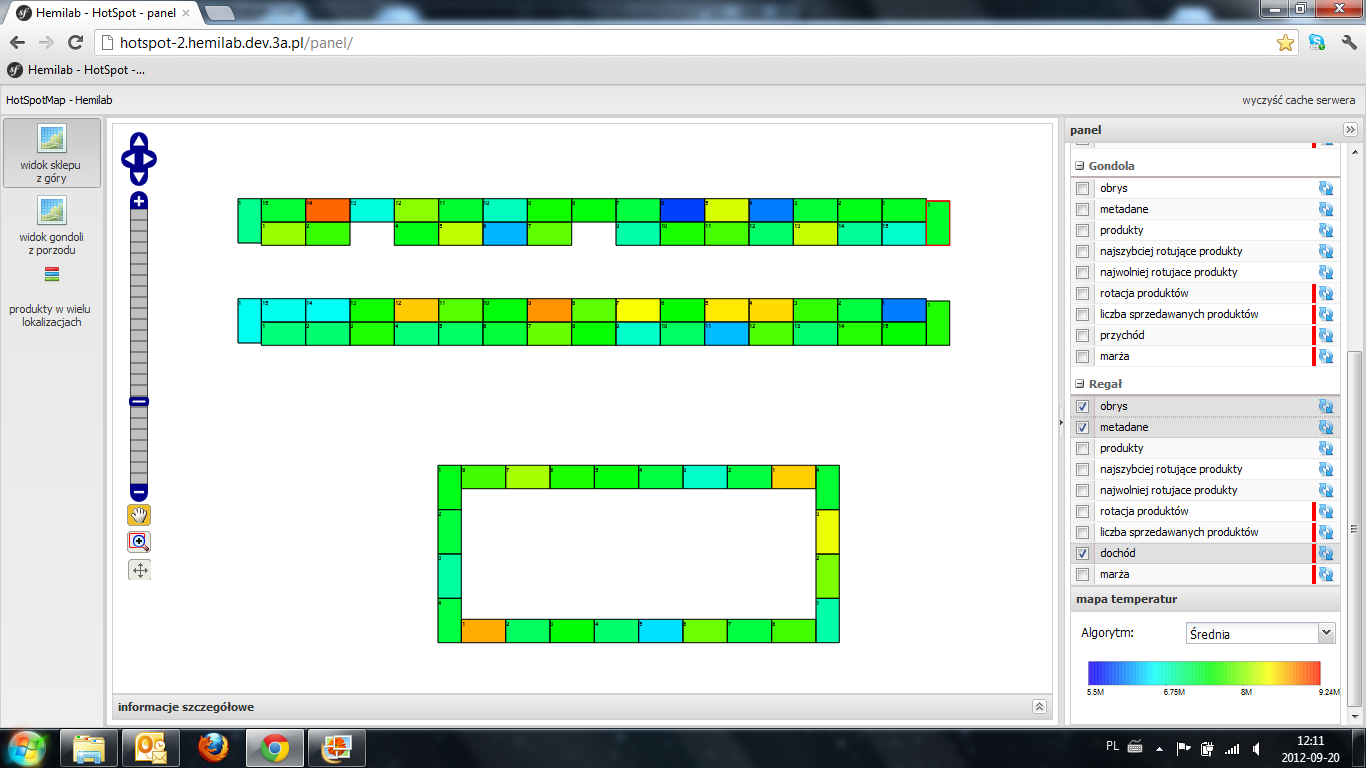 Specifications:
Supported browsers: Chrome, Firefox, Internet Explorer (not recommended)