MMA - Mobile Management Application 
MMA is an application for mobile devices phones/PDA/tablet.
The application is capable of efficient management of price labels in a store, monitoring the label printouts with its verification and product placement on the shelves.  Includes shelfs picking and stocking modules.
Thanks to a special coding system of labels/shelves/racks and gondols you can easily find products positions on the market. MMA communicates wirelessly with the DSM server and mobile printer so price changes, label printing or products inventory can be made standing by the shelf, and any changes are instantly updated on all devices and server.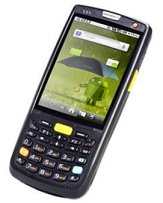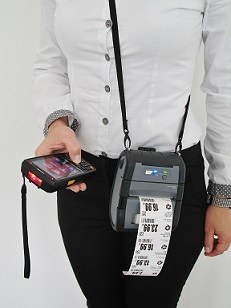 Thanks to constant server connection the user knows how many labels has to be changed on every zone and where to put them.
The label update process can be monitored/reported via DSM or remotely.
System requirements:
The mobile device: Android 2.3.3 or latest
WIFI wireless connection
Optional: Bluetooth - mobile printer version with bluetooth 
Built-in barcode scanner, camera
Server DSM: DSM server installed with the version for managing mobile devices.
Connecting to a wireless transmitter (router or access-point)
HemiLab  MMA application combined with mobile printer.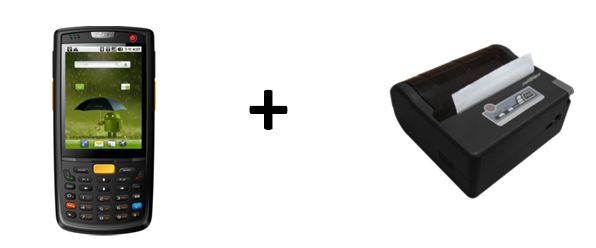 displaying the product information - price, stock level, orders pending, sales,
picking,
shelf stocking, 
updating the DSM by scanning any changes in product position on the shelf, 
printing labels at the shelf using mobile printers, 
price label verification thanks to implemented 2D code
Thanks to the MMA application installed on the PDA, it is possible to print the labels from mobile printer shelf by shelf. The labels are printed accordingly to the position on the shelf and have the special 2D coding which allows to find their correct position easily. The application is cable of printing and monitoring the labels distribution process and at the same time reporting the progress parameters to the local database (to the central database as well). The systems also reports when the same product has several location in the store, for different labels in different position as well. This solution allows to enforce the planogram compliance.